Shasi lake
Road that leads to the lake is narrow and not very good, and the landscape is pretty simple, low vegetation and rocks. But when you reach the lake, everything changes. There are green hills and mountains, fertile plain and tall reeds that give life to the whole area. Simple but suitable restaurant called Shasi is the best place for rest from the fatigue journey. The lake is still not visible but the tall reeds imply that there is water i.e. lake hiding behind.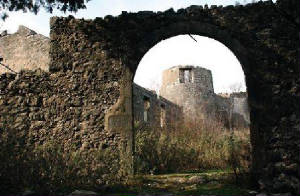 Hospitable workers in the restaurant told us a legend about this place and it goes like this:
One of the early kings that ruled Montenegro was king Vladimir. Montenegrins are very familiar with the history of this king. He gave up his life and became a prisoner of the Bulgarian conqueror Simeon II in order to save his people. The story says that Simeon's daughter Kosara fell in love with Vladimir and saved his life by marring him. These are historical facts and there is a legend about the days of Vladimir's captivity: Vladimir was made blind in the prison, and in order to recover his sight, Kosara had to build 365 churches, for each day of the year! She chose the Shasi Lake and its surrounding to build 365 churches and temples, and thus, she returned sight to her darling husband!
If you visit the lake or fly over it in a motor glider, you will see remains of 8 churches built right next to each other.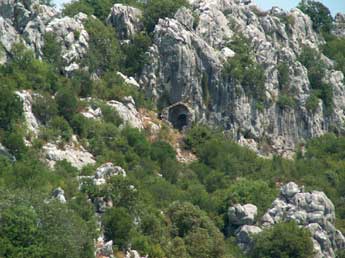 The Shasi Lake is an ideal place for excursions where you can play soccer, swim in the clean and warm water, ride in small boats or motorboats. Riding in a canal, the only access to the lake, is really a unique experience. It's 300 metres long and all covered in dense reeds and water lilies. There are also all kinds of fish. Fish from the lake are prepared in restaurants specialized for lake and sea fish and seafood.
The lake seems small but, acctually, if you visit a beach specially arranged for tourists, you'll see that it is quite big and it represents almost insurmountable obstacle. The coast is also convenient for barbecues.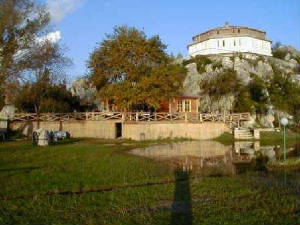 Tourist season on the lake lasts the whole year. In summer, as we already said, the lake is not visible from afar but in winter the whole area, except for the restaurant, is covered with water.
If you want to go on a one-day excursion, do lot of things (a picnic, swimming in a lake, riding in a motorboat, flying in a motor glider, recreation activities, soccer...) and return the same day to the place where you're staying, no matter if it's on the coast or in the central part of Montenegro - then, the Shasi Lake would be the first recommendation.