LODGING
Montenegro offers a wide variety of accommodations, ranging from modern, large and luxurious establishments, to apartments and rooms in private houses. There are 240.000 beds in all kinds of accommodation(37.000 in hotels and motels, 20.000 in camp units, 18.000 in tourist settlements and the rest are in private housing).
VILA "OAZA" BUDVA
Vila is situated just near the Old Town,on the promenade 50 m from the seaside and 150 m from famous Slovenska beach. Every room has air conditioner and cable TV set.Every room also has a bathroom.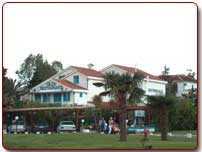 VILA "LUX" BUDVA
Vila Lux is located in the center of Budva, approximately 200m from the sea.. All beaches in Budva and the surroundings can be reached easily. Due to the ideal location in Budva, the tourism center of Montenegro and the exclusive comfort Vila Lux gives you the possibility to spend the most beatiful days of the year. Vila Lux offers 22 single and double bed rooms and suits. All rooms are tastefully equipped with air conditioning, cable-TV, mini-bar, telephone, bath. Also available: Aperitif-bar, breakfest room and professional physiotherapy centre.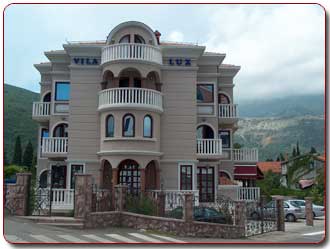 APARTMENT "OLD TOWN" BUDVA
Apartment "Old town" is located in Old town of Budva. View of the town, distance from the beach 30 m. Every room has a bathroom. Beds for children and babies.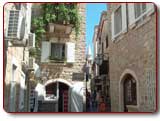 PRIVATE ACCOMODATION
Villas, Apartments, rooms...
CONTACT US:
E-mail: info@adrialine.me Phone: ++38267733177
Montenegro travel&accomodation
Posted by adriaticclub at 3:54 PM EDT
Updated: Wed, Jul 1 2015 11:06 AM EDT