Nevidio Canyion
On the slopes of Durmitor there is a canyon that has been unknown to humans for thousands of years.
It was in 1965 that human leg stepped on the ground of the Canyon for the first time.
The first to conquer the Canyon was a group of mountaineers from Niksic.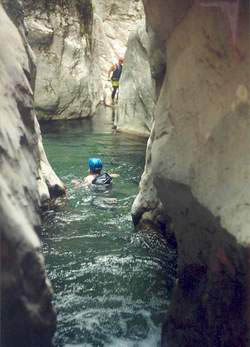 Among the grayness of the Montenegrin karsts, where thousands years ago the steep slopes of Durmitor and Vojnik had clashed during the big geological movements, carved into the hard rock, lies the Komarnica canyon, the last conquered canyon in Europe. In 1965, Montenegrin mountaineers had finally explored this canyon with a lot of efforts. Its symbolic name Nevidio (Unseen) or Nevidbog (God-unseen) as it is also called, reminds of mysterious unapproachability of the canyon, which was hidden from human eyes for a long time.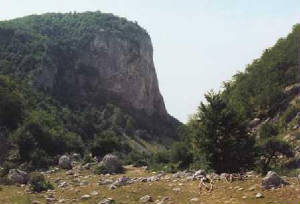 The canyon is 3,5 km long and 50 km far from Zabljak, in Savnik direction. Some hundred meters before the entrance into the canyon, there is a big waterfall Grabovine. Vertical cliffs, waterfalls, gorges, foaming cascades, narrow channels and the real gallery of the stone figures – are the main actors in the story about Nevidio.