Dubrovnik-Croatia
Dubrovnik is a tiny city but nonetheless uniquely impressive and historical, neatly enveloped in the blanket of thick stone fortress walls. Her cobbled streets worn marble- smooth by time, the riviera's near-by vineyards, olive groves, almond trees and bitter orange tree orchards all combine to create a serene and atmospheric harmony between humans and nature.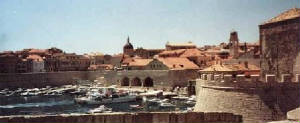 Dubrovnik was founded in the 7th century. Town walls 2 km long, which were built in the period from the 11th to the 17th century, surround it. The people from Dubrovnik were famous seamen and tradesmen, and their sailing ships were sailing all around the world. Dubrovnik achieved its peak in the 15th and 16th century, also called the "golden age of Dubrovnik". But in 1667 there was a strong earthquake in Dubrovnik from which the town recovered very difficult. Dubrovnik was the center of the Republic of Dubrovnik, which fell with the arrival of Napoleon at the beginning of the 19th century.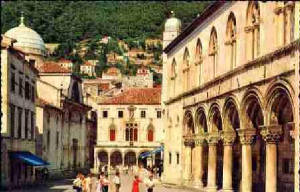 Throughout the history Dubrovnik has attracted and fascinated with its beauty many inquisitive persons, travel writers, adventurers, and many others as it still does today. The main street in Dubrovnik, Stradun, is unique in its beauty; it is the center of the ancient town core and the favorite gathering point of the inhabitants.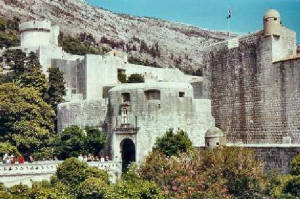 Dubrovnik, with its 17 monasteries and churches and one of the oldest synagogues in Europe, represents a cultural heritage monument and is protected by UNESCO.
The Republic of Ragusa, as Dubrovnik was called in the 14th century, was a major port in the Mediterranean, often competing with Venice. Built in the 7th century by former settlers of nearby Cavtat fleeing Saracen onslaughts, Dubrovnik flourished in the Renaissance period. During this time, many mathematicians, poets, physicists, philosophers and noble families came from Dubrovnik. The Republic of Ragusa was one of the first cities in Europe to establish sewers, an orphanage and a pharmacy, which remains to this day one of the oldest and currently operating.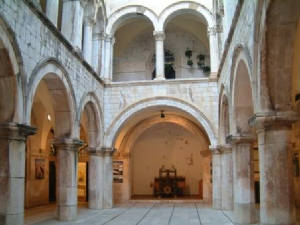 Argosy, an English variation on the word Ragusa, was the general term used for merchant ships originating from Dubrovnik that were so often treasure-laden. In addition, proving that Dubrovnik was on the cutting edge of art and culture in its peak, it was one of the first countries to abolish slavery in 1418, approximately four hundred years before England or the United States.